Technical and business positions
Group lídr/yně
Place of work:
Uherský Brod
Field:
Výroba
Expected start:
Dohodou
I am interested in this position
About working at Zbrojovka
Pracujte v tradiční české firmě, která si zakládá na kvalitních produktech, hodnotách a péčí o své zaměstnance. 
What your daily bread will be
Vaší hlavní zodpovědností bude vedení svěřeného týmu na daném provozu. Budete zajišťovat splnění úkolů ve stanoveném množství, kvalitě, sortimentu a času. Také budete mít na starosti zajištění a dodržování pracovní a technologické kázně. A v neposlední řadě bude Vaší zodpovědností obstarání ochrany a bezpečnosti zdraví při práci.
What you ideally meet
orientujete se v oblasti strojírenství a technologie
vedení týmu lidí vám není cizí

máte minimálně středoškolské vzdělání technického směru

vítaná je znalost systému SAP a Syteline

ovládáte balíček MS office

máte proaktivní přístup k práci a snahu hledat nová řešení

baví vás komunikace s lidmi a máte týmového ducha
What we offer you in return
možnost podílet se na transformaci a automatizaci České zbrojovky

skvělý tým profesionálů ve svém oboru

možnost profesního rozvoje a kariérního růstu v rámci České zbrojovky i holdingu Colt CZ Group

práci ve stabilní společnosti, která se stále rozvíjí

progresivní mzdové ohodnocení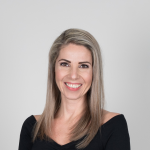 Technical and Business Specialist Recruitment
Ševčíková Petra
HR Specialist – TH Recruitment
For the selection process for this position, Česká zbrojovka a.s. , based in Uherský Brod, Svat. Čecha 1283, Postal Code 688 01, ID No. 46345965, as the controller, will process the personal data provided by you in accordance with the General Data Protection Regulation (EU) 2016/679
show more